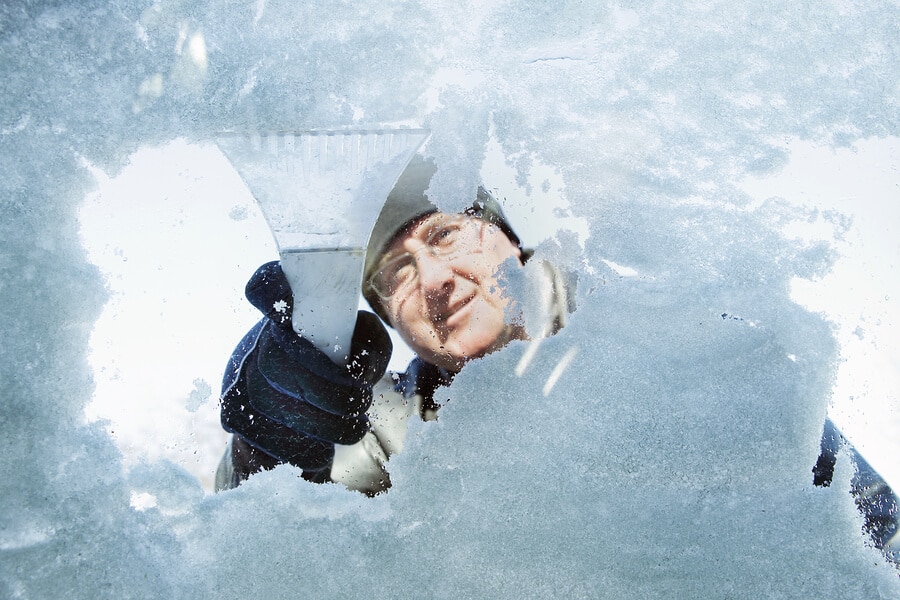 Winterizing Your Parents Vehicle
The weather outside is frightful so before your aging parent uses his vehicle to head out and run errands or pick up needed supplies, getting his vehicle in its best shape for possible nasty weather will help ensure his travels are not frightful as well.
If your parent is still driving or if he has others drive his vehicle places (such as a family member or your elder care provider), review the following checklist to make sure he's ready to hit the roads no matter the temperature.
1.  Inspect the following areas to make sure they are in tip-top shape.
Windshield Wipers. They should be securely attached, and the rubber should be in good shape. There are wipers specifically made for winter with rubber that is heavier and prevents ice buildup, but if you install them, make sure to remove them in spring.
Tires. Check the tread on all tires to make sure they'll be able to grip icy roads. Also, make sure they are fully inflated as cold weather can cause some tires to deflate a little.
Heaters and Defrosters. Verify that your parent's vehicle heats up well and that defrosters work. You'll want to make sure your parent doesn't get too cold while driving or won't be able to see out of windows that have frosted up.
Windshield Wiper Fluid. Messy streets can wreak havoc on windshields when sleet and snow occur. Make sure your parent can always see clearly when driving by checking fluid levels often.
General Car Health. It's not a bad idea to have brakes, hoses, plugs and even the battery evaluated before your parent needs to use his vehicle this winter. While you never want any of these items to go out while traveling, you especially don't want your parent to be stranded somewhere when the temperatures drop to below freezing.
2.  Pack a Winter Emergency Kit
Having an emergency kit in the vehicle can help your parent survive any breakdown or accident that may happen. Important items to put in that kit include:
First aid kit
Flashlight and batteries
Matches
Ice Scraper
Warm Clothes and/or blanket
Extra medications
Flares or reflective triangles to alert other drivers of distress
Non-perishable food and water
Shovel and sand to get out of stuck areas
3.  Teach/Remind Your Parent of Basic Winter Safety Rules
Your parent should keep the gas tank always at least half full so that if he is stuck somewhere, he'll have plenty of fuel to keep the engine running. If your elder care provider rides along with him (or drives him), he can help by checking the fuel gauge each time he's with your parent in the vehicle. Also, if the worst should happen and your parent becomes stranded somewhere, remind him it's important to stay with his vehicle and not try to walk to safety, especially if there is a snowstorm occurring. Finally, reminding him of basic winter driving skills such as going slower and keeping plenty of space between himself and other vehicles will help keep him safe as he drives.
If you're unsure of your parent's safety with traveling during winter months, remember you can arrange for his elder care provider to provide most of his transportation needs for his appointments and errands. The most important thing is to keep your parent safe.
If you or an aging loved-one is considering

Elder Care Services in Princeton NJ

 

please contact the caring staff at

 

Expert Home Care

 

today

at

 

(732) 937-5320.
Latest posts by David Goodman Frank Esposito
(see all)