Knowing your loved one is safe and taken care of when you are unable to be with them is a good feeling. Expert Home Care provides a number of personal care services for our clients so that you can breathe easy knowing that your loved one is in good hands.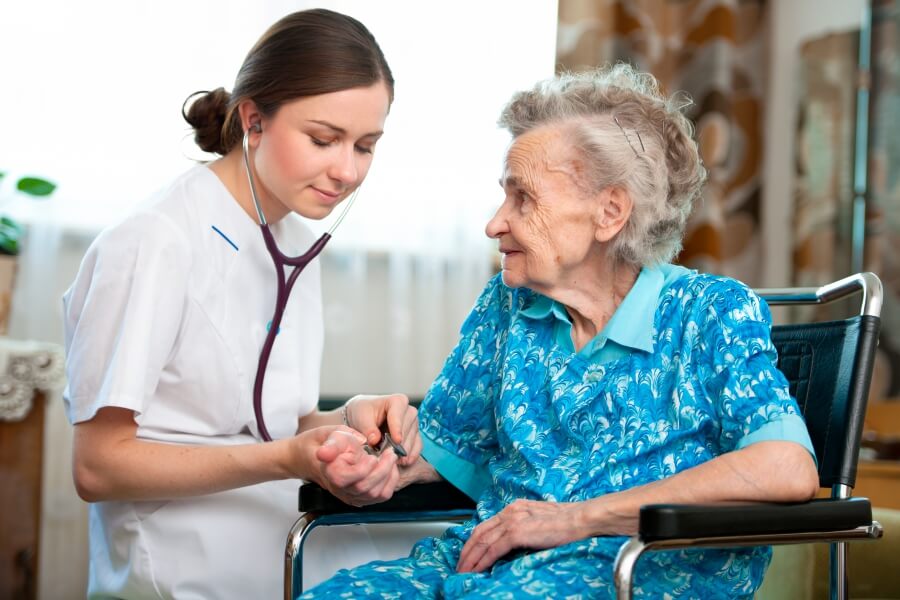 Our personal care services offer the following:
Follows care plan as set forth by Registered Nurse Supervisor.

Prepares and serves meals according to client's dietary needs and assists clients with feeding if so needed.

Provides a safe environment for the client.

Assists client with ambulation and with transfers from bed to chair or wheelchair. (Registered Nurse Supervisor will assess transfers for both client and employee safety.)

Remind client to take medications

Helps with client's personal grooming including care of hair, teeth and mouth, dressing, shaving and nail care.

Provides or assists with full or partial bath in the tub/shower or the bed.
Contact Expert Home Care today to learn more about our personal care services or visit our services page to discover what other home care options we can provide to you.
Caregiving For Parkinson's Disease Patients
Why Use Personal Care By Expert Home Care https://www.experthomecare.com/
Not everyone finds it easy to adapt to unfamiliar surroundings. And this is made even more difficult if the new surroundings are somewhat crowded. But just because an individual requires special care, it does not mean they need to get displaced from their comfort zone. In fact, it can be beneficial for them to receive this special care in a place where they always feel welcome.
Personal care by Expert Home Care https://www.experthomecare.com/ can provide several reasons why special care can happen at home. And whether it is for yourself or someone else, take a look at the following reasons and think about this option before making a final decision.
Trained To Provide The Necessary Support
It is important to note that personal caregivers are specifically trained for the situation. For example, if you or a loved one suffers from Parkinson's or Alzheimer's, the caregiver will be more than just informed about the illness. They will also be prepared to handle the side-effects associated with these disorders.
Being able to think logically and staying calm under pressure are just some of the elements experts are trained to do. And the fact is that certain disorders are very difficult to control, especially when they are at an advanced stage.
Medical Knowledge And Administration
In some cases, personal home care involves receiving specific medication. Naturally, these need to be administered with care and precision. Hence the reason for calling on professionals to become a solid support structure. Because in addition to knowing how to handle extreme situations, they can also administer crucial medication at the right time.
Add the fact that expert caregivers come with basic medical knowledge really helps in those difficult situations. However, not all personal care services are created equal. So, always research the service before you trust them with this incredible responsibility.
Help With Common Daily Tasks
Caregivers are also there to make daily life easier. For instance, if you or a loved one is unable to cook, they will make sure you follow a nutritional diet. But basic services don't end there. If you need more support and help to get through your daily routine, there are professionals that can help.
Emotional Support
Finally, caregivers are naturally optimistic and friendly people. They find joy in helping others, and they have great respect for the roles they fill. That means they will provide you or your loved one with emotional support as well. And nobody can deny that just a little emotional support can go a long way.
Why Not Rely On Family Or Friends?
It is very common for friends or family to step in and take responsibility as the caregiver. But they never truly realize the responsibility and commitment some cases require. Because personal care doesn't leave much room for a personal life, especially if it's a family member or friend with good intentions.
At some point, the responsibility gets too much. And this can put a lot of strain on the relationship. Not to mention the challenges of watching someone you care about slowly fading due to a terminal illness. This is why you should get professional home care instead.