Final Moments At Home with Live-In Care
Latest posts by Expert Home Care
(see all)
Deciding what to do at the end of someone's life is not only frightening, heartbreaking, and overwhelming, it is also a daunting task of finding what's right for your loved one. You want them to be as comfortable as possible. Many wish for them to go peacefully and without pain. Frequently, people in these circumstances decide to choose Hospice care. Hospice is a facility that is designed to care for the terminally ill in a home-like setting. Wouldn't you want your family member in their favorite place? A place they feel most relaxed, content, and at peace? Hospice care at home may be the solution. 
With Expert Home Care, this can be achieved. Our caregivers give you the ability to take your loved one to the place they want to be most, surrounded by everyone they care about. We realize how difficult this time is for you and your family. Any way we can help you, we do it. you in any way we can. We want you to have the most quality time with your loved one and that's why we are here to service you and your needs. From doing dishes to helping take care of that special person in your life, we are here to help you through this challenging time.
Why Hospice at Home is the Best Option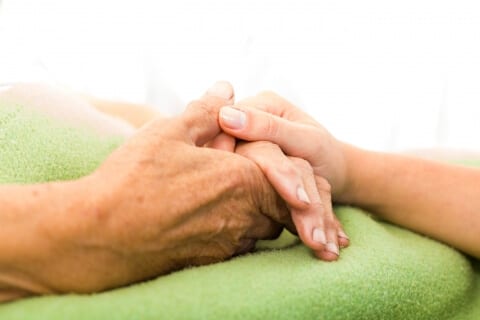 Dignity

No unnecessary tests, or machines. Just peace in a personal setting.

Comfort

Pain control is imperative and a top priority.

Affordable

Hospice is actually less expensive than being in a hospital.

Home

Being in the loved one's favorite place where they feel most comfortable under these circumstances.
Expert Home Care can take these experiences and make them even easier to bear. Live-in home care is a great resource and service when dealing with this emotional situation, but we are here for you.
                                                   Why Expert Home Care
Personalized 

We understand every situation and person is different. We can accommodate anyone at anytime.

Experience

We are the experts when it comes to live-in care, We have been in business for 31 years.

Collaboration

We work in conjunction with a Hospice RN or Hospice team. This ensures that everyone is having their needs not only met, but exceeded.
Expert Home Care is the leading live-in care staff, for you and your family. We are experienced with the toughest situations.  Our organization takes the tasks that feel too heavy to bear and make them as simple as possible for you. Our staff knows this is a delicate time, and we want you to have as many moments with your family as possible. We know that time is precious, and we want you to have as much as possible. Please contact us today, because at Expert Home Care our mission is helping you.