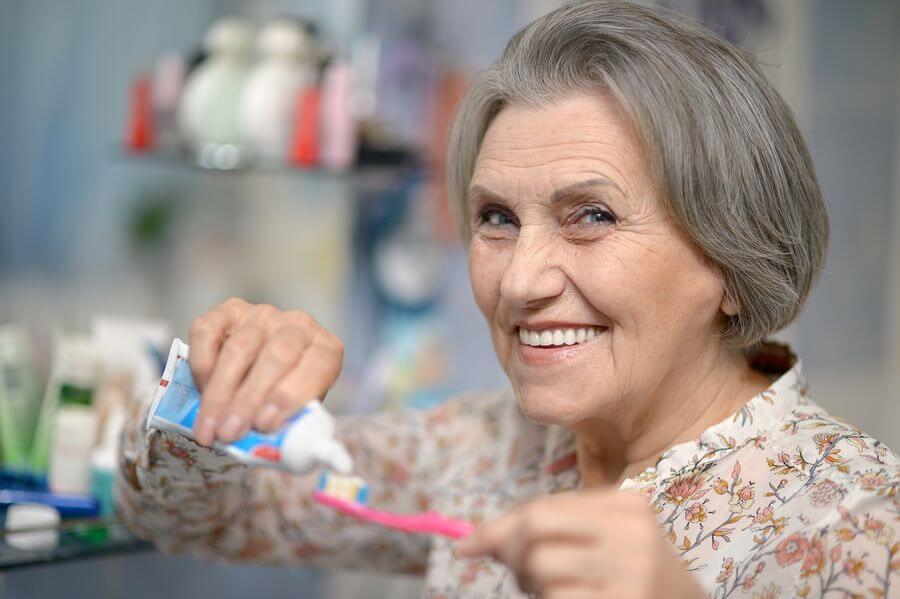 Devices That Make Oral Care Easier for Someone With Arthritis
How well do your parents take care of their teeth? Around half of all adults over the age of 30 have gum disease. Around 26% have at least one decaying tooth that is not being treated. Oral health relies on people brushing and flossing their teeth and seeing their dentist regularly.
If your parents aren't flossing enough, they increase the risk of tooth decay and gum disease. Why aren't they flossing? It can be as simple as arthritis pain making it hard to floss. If that's the case, these devices may help.
Dental Floss Picks
Floss picks have a small handle that your parents hold. The head has a strand of floss. The lengthy arm makes it easy to hold and maneuver the pick without having to manipulate the fingers to fit into the mouth. For someone with arthritis, that makes flossing easier to manage.
Floss picks can be disposable. There are also refillable picks that are reused, but you have to load it with new floss when it runs out. There are also battery-powered floss picks that vibrate to help clean better.
How do you pick the right floss pick? Look for one with a non-slip grip that's wide enough for your mom or dad's hand to hold comfortably. A floss pick that's designed to look and feel like a toothbrush is often the easiest to hold.
A Water Flosser
Water flossers are good for removing food particles from between the teeth and gums. The device blasts a stream of water wherever the nozzle is pointed. It's a hard plastic device that is around the same size as a floss pick.
A water flosser takes up more space if you get one with a reservoir. Some flossers have a container in the handle that holds a little water or mouthwash. Dentists often recommend pairing a water flosser with dental floss for a thorough cleaning.
If your parents want to use a water flosser, look for one that can be filled with plaque-removing mouthwash. This can help loosen and remove more plaque than just plain water.
Would They Benefit From Having Help With Oral Care?
When arthritic fingers struggle to hold a toothbrush or flossing device, you should look at elder care services. Elder care aides can help your parents with daily oral care routines. They can also arrange dental appointments and drive your parents to them. Talk to our elder care agency and arrange to have caregivers help with personal care and hygiene.
Sources:  https://www.cdc.gov/oralhealth/basics/adult-oral-health/index.html
If you or an aging loved-one is considering

Elder Care Services in Bridgewater NJ

 

please contact the caring staff at

 

Expert Home Care

 

today

at

 

(732) 937-5320.
Latest posts by David Goodman Frank Esposito
(see all)