As people go through life, they will experience ups and downs – it happens to everyone. However, many senior citizens get stuck in a rut. They feel down and don't know how to pull themselves out of it. Unfortunately, when it comes to senior citizens who get depressed, their body is physically affected much more than they would be by younger adults. So, if you are caring for your elderly loved one and they aren't in a good mood for quite some time, there are some tips that you and companion care at home providers can use to get them in a better mood.
Getting Exercise with a Companion Care at Home Aide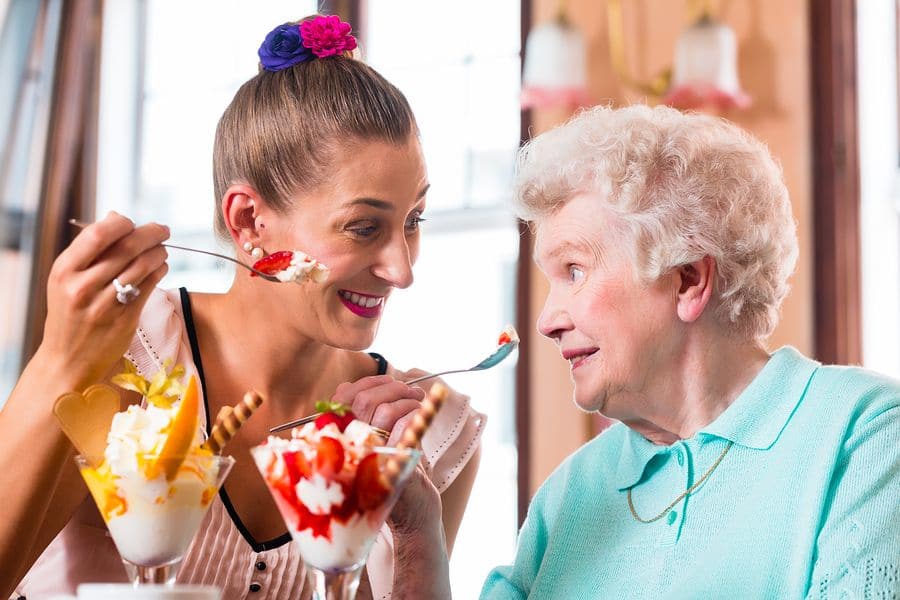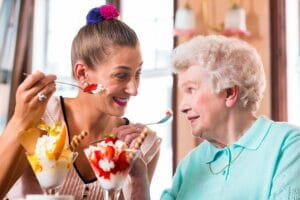 Did you know that exercising releases a lot of feel-good chemicals in the brain and body? Even a simple walk can instantly boost someone's mood. So, if your elderly loved one is feeling down or stressed out, you or a home care provider should encourage them to take a walk with you. Even just getting outdoors may be enough to boost their mood in a matter of minutes.
Hanging Out with a Friend
If your elderly loved one is feeling down, another way that you can get them feeling better is to take them to visit one of their friends. Many elderly people don't take the time to visit their friends as often as they should or they don't have a way to go visit their friends being that they aren't driving anymore. If this is the case for your elderly loved one, but you can't drive them to visit their friends, you can hire companion care at home providers to do so.
Practicing Gratitude
Have you ever done a gratitude list or journal? If so and you stuck with it for some time, you have probably experienced the profound benefits it can have on your life. Research shows that practicing gratitude can impact a person's mood, happiness, joy in life, passion for life, and so much more. If your elderly loved one is feeling down, this is something that you may want to have them do.
Going for a Hike
Exploring is another way to help your elderly loved one boost their mood. There is just something about finding a new spot to explore that helps people to feel better about life and themselves. If you believe this is something that could help your elderly loved one, you or your companion care at home provider could take them on a hike.
Hire Companion Care at Home Providers
These are some of the tips for getting your elderly loved one into a better mood. Remember, everyone feels down sometimes, but if your elderly loved one is stuck in a negative mood, hopefully, the tips that are noted here today can be just what they need to pull out of it. If you can't be there to help your elderly loved one do these things, don't worry. You can get companion care at home services for them.
Sources: https://www.nih.gov/health-information/emotional-wellness-toolkit
Providing Live-In Home Care in New Jersey, Since 1985
Latest posts by David Goodman & Frank Esposito
(see all)