When the summer sun is high in the sky and temperatures are soaring, you worry about your mom. You know she's not always the best at staying safe in the summer, so what can you do to help her avoid heat exhaustion and sunstroke? These five tips are essential and ones that you and her senior home care providers can follow.
Sunscreen is Essential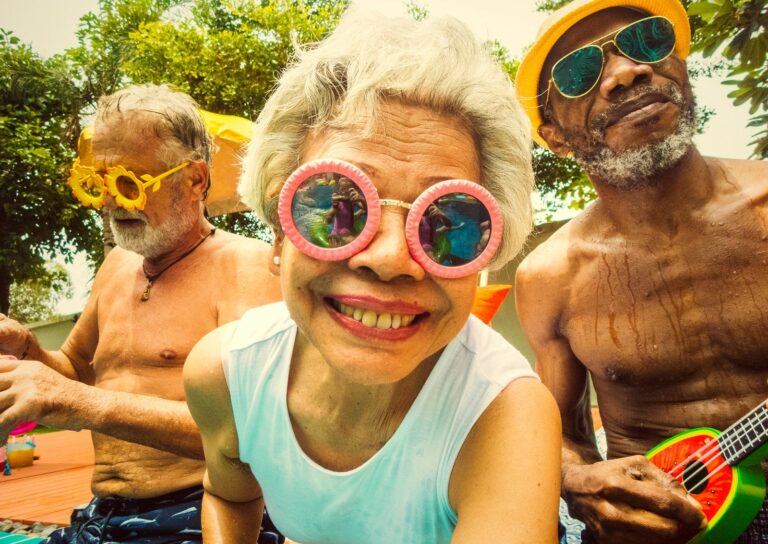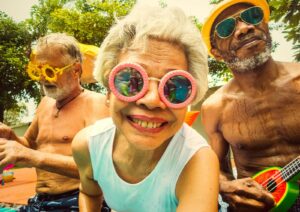 When your mom is outside, she needs to protect her skin from sun damage. Excessive exposure to UV rays and getting sunburns to increase the risk of skin cancer.
Make sure your mom puts on a broad-spectrum sunscreen with an SPF of 35 or higher. She needs to apply it around 15 minutes before going outside and again every two hours or immediately after coming out of the water or sweating profusely.
Senior Home Care Aides Provide for her Needs to Hydrate
The general formula for water intake is to divide your weight by 2.2. Take that number and multiply by 30 for people over the age of 55. Divide that number by 28.3. The resulting amount is the number of ounces you should drink each day.
If your mom weighs 155 pounds, she should be drinking around 74 to 75 ounces of water each day. Some of her water intake comes from the foods she eats. Usually, that accounts for about 20% of it.
Tips for Staying Cool in a Hot House
What does your mom do if her air conditioning isn't working? Until the repair technician comes, she can stay cool by running fans and closing all window blinds. Keep the sun from heating up the home.
Your mom should limit activities. If possible, have her move to a basement family room where the air temperature is cooler. If not, cool showers will help keep her body temperature lower. Also, she could put on a damp t-shirt and let it evaporate slowly. As it does, she'll stay cooler.
Practice Safety While Gardening or Taking Walks with Senior Home Care Aides
When your mom goes outside, she should have a phone near her. If she feels dizzy, she needs to alert someone. She needs to make sure she doesn't overexert while she's outside. Make sure your mom knows to take breaks in the shade and sip water.
Avoid Time Outside in the Mid-Afternoon
It's best to avoid being outside on a hot day during the hours when the sun is at its highest point. This is usually between 10 a.m. and 4 p.m. If she needs to be outside, aim for early morning or after dinner.
Make sure your mom has the support she needs while living alone. She may not want to downsize, and that's perfectly acceptable, but she can age at home without risking her safety. Talk to our senior home care agency about her needs.
You can hire senior home care providers to ensure your mom has someone to join her on walks, prepare healthy meals, and stay cool on the hottest days. Call to learn more.
Providing Live-In Home Care in New Jersey, Since 1985
Latest posts by David Goodman & Frank Esposito
(see all)