Summer and fall activities help your parents embrace exercise, spend quality time with their grandchildren and great-grandchildren, and enjoy fresh air and sunshine. You're looking for activities that all ages enjoy. You need to find engaging games and activities that aren't too hard for your parents to manage. A senior home care aide could go along if your parent needs some extra help.
Here are some of the best outdoor activities for all ages, including seniors.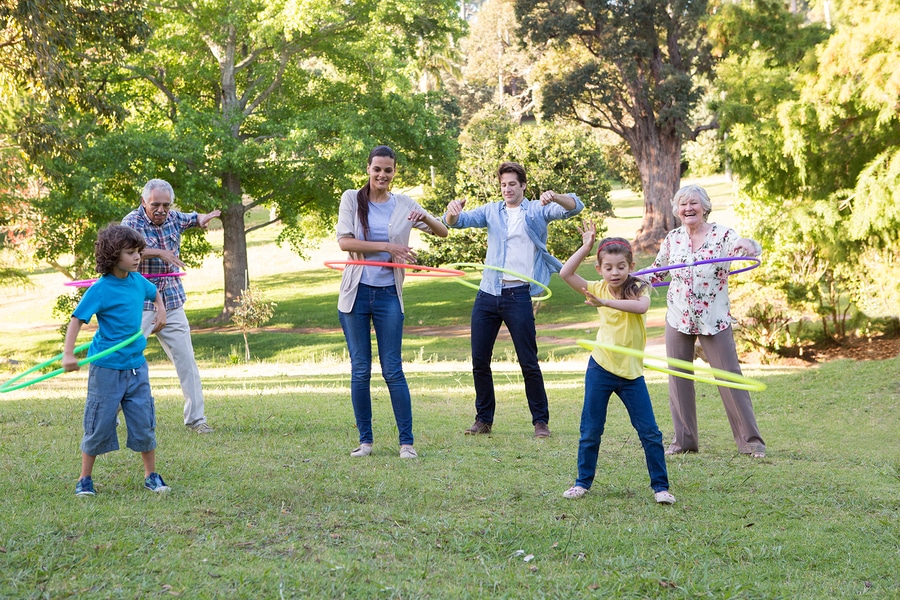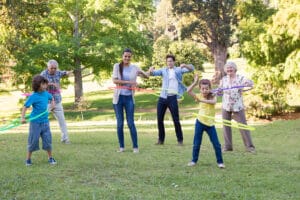 Bike Riding
Find a local bike path and go on a family ride. Pay attention to your parents' energy levels and cut the ride short if needed. You can stop along the way to have a picnic or eat at a cafe as you come into a town.
Croquet
Purchase a croquet set for the backyard. It's a fun game that all ages can play. There's some walking around involved to help you stretch your legs, and everyone gets to be a little competitive as they aim to be the first to get their ball to one end of the course and back.
Miniature Golf
Miniature golf is an excellent activity for families with different age groups. Walking around in the fresh air is good for everyone. Plus, you have the competition to see how scores the lowest after all 9 or 18 holes.
There are courses all over the country, and they often have food and beverage stands if you need to take a break at any point. As long as a child can hold and swing the putter, your family can play together. Finally, be considerate and let smaller teams play through if your group has been on the same hole for a while.
Swimming
Look into renting a hotel's pool area for a family gathering. You'll be able to swim as much as you want and sit around and chat the rest of the time. If you rent a hotel's pool area, you may want to ask about catering, too. After swimming and splashing around, you can all enjoy a meal together before heading home.
You can also go to a pond, swimming hole, or lake and spending a day in the sun. The water keeps you cool, and the fresh air makes it easier to remain socially distant while you're together. Bring some camping chairs so that your parents can take breaks as needed.
Getting Senior Home Care Services
Support your parents during the week when you're at work. With senior home care services, your mom and dad have the assistance they need with everything from transportation to housekeeping. Senior home care aides give you peace of mind and take care of some household chores so that your weekend visits are all about having fun and being social.
Latest posts by David Goodman & Frank Esposito
(see all)