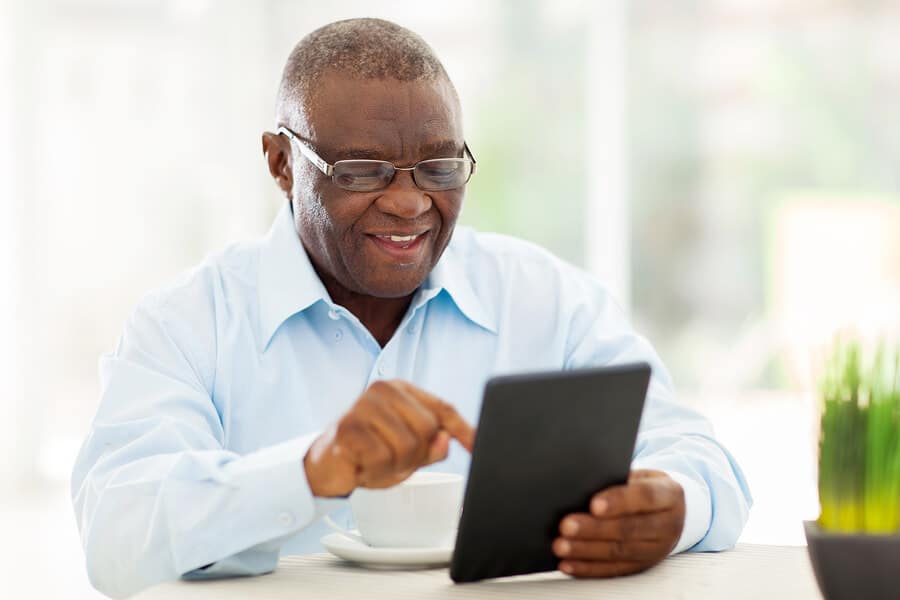 Great New Technology for Aging in Place
Technical designers are constantly coming up with new gear and tech that will make aging easier and better for everyone who passes their sixtieth birthday.
Health and Fall Prevention
One investor in aging tech is AARP's innovation labs. The American Association of Retired Persons has long advocated for people over sixty. Of late, they have moved into research and development, partnering with startup companies who desire to create something to improve the lives of the elderly.
The mobile application Mighty Help is one product of these alliances. Mighty Help enables users to find health and exercise coaches that meet their specific health and exercise needs. The app also helps develop targeted nutrition plans.
Another great product coming out of AARP innovation is Fall Call Solutions, an app that works with Apple watches. It sends alerts to caregivers and other family members to let them know that a beloved parent or grandparent has fallen or is at risk of falling.
So far, Fall Call is much like other fall detectors, and this industry now has quite a few different brands and styles. Fall Call, however, promises to detect whether a fall is hard or softer. When a fall occurs from a chair, for instance, the app sends a message to caregivers only. When the app detects a hard fall, it alerts a broader network that includes medical professionals.
A device called the Zibrio is a space-age-like scale that seniors and others can stand on. Instead of just reporting weight, the Zibrio gives users a balance score. A low balance score tells the user that he or she is at a higher risk for a fall. There are many exercises that target balance and improve it. Physical therapists can recommend exercises that are right for your senior.
Estate Planning
Another application that benefits those in need of senior care is called "Cake." Cake (joincake.com) boldly proclaims itself the online destination for "navigating mortality." It features all sorts of useful information about crafting wills, including a list of online will creators. It even features poetry about dying gracefully.
Help science
Is your mother or father the kind of person who wants to help others? If so, the website embleema.com is a place to go to help make advances in medicine. The website's users can participate in studies remotely, just by providing data. This data is aggregate and used by pharmaceutical companies to develop new treatments.
Senior care professionals can help your loved one make use of these innovations by setting up the computer and answering questions about how to navigate specific programs. Even if your parent or grandparent is not particularly tech savvy, senior care can help him or her set up accounts and make use of software that will improve safety and quality of life.
In conclusion, aging in place still presents a challenge. But new technology is making it much easier and safer for your loved one to spend the rest of his or her days at home, enjoying independence.
Sources:  https://www.fallcall.com/
https://www.joincake.com/
If you or an aging loved-one is considering

Senior Care Services in Red Bank  NJ

 

please contact the caring staff at

 

Expert Home Care

 

today

at

 

(732) 937-5320.
Latest posts by David Goodman Frank Esposito
(see all)