Instead of putting on a movie and joining your parents, why not make a pot of coffee, some snacks, and have a conversation. These seven relatable podcasts help you and step back, experience something new, and have plenty to talk about together. This could be a fun activity to do with their elder care aides.
Here are Some Podcasts to Share with Elder Care Aides too: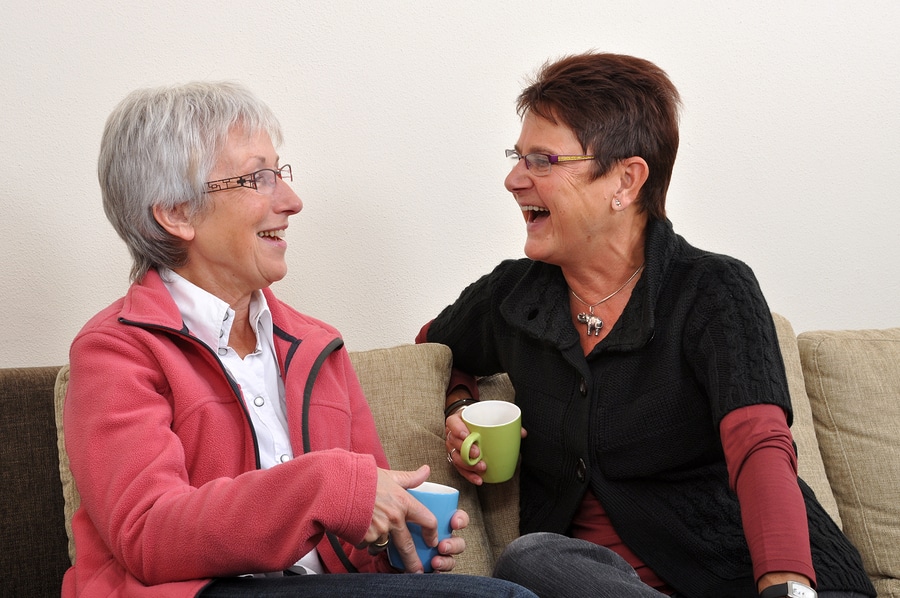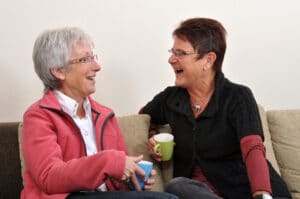 Feel Better, Live More
This weekly podcast is hosted by Dr. Rangan Chatterjee and discusses tips for staying mentally and physically healthy. Guests join the doctor to share their personal experiences.
Happy Place
Look for new episodes of Happy Place on Mondays. The podcast features friendly, uplifting conversations with politicians, celebrity chefs, and others. You get to see that even someone well-known and respected isn't always comfortable in his or her own skin and has to strive to find that "happy place."
The Michelle Obama Podcast
In each episode, the former first lady sits down with a guest to discuss events that people can relate to. Some of the topics covered in this podcast are health, parenting, and the benefits of mentors.
Mortified
Do you remember keeping a diary as a kid? Do you remember how important your feelings were at that time, but now you look back and laugh? That's exactly what Mortified is about. It's a podcast where guests read their diary entries, letters, or lyrics they created when they were children.
Off Menu
This weekly, hour-long podcast has the hosts Ed and James talking to their guests about their dream meal. It starts with appetizers and goes all the way to dessert in a lighthearted manner.
Stuff You Should Know
Four days a week, the hosts of Stuff You Should Know look at a variety of products or subjects and teach you everything you should know. With more than 1,000 episodes, there is a lot to choose from.
Table Manners
Host Jessie Ware sits down with her guest for a casual conversation over dinner. Her mom prepares dinner while the guest and Jessie talk about their favorite foods and anything else that comes up in the discussion.
Elder Care Services Can Help
You can't always be at your parents' house. Make sure they're not alone. With elder care services, your parents have companionship throughout the week. They also have help with the things they need to age at home.
Elder care aides can help with housekeeping, laundry, and meal preparation. They can help with transportation, personal care, and grooming. Call our elder care agency to discuss these and other helpful services that make sure your parents are safe, happy, and have everything the need when they live alone.
If you or an aging loved-one is considering Elder Care Services in Morristown NJ please contact the caring staff at Expert Home Care today at (732) 937-5320.
Latest posts by David Goodman & Frank Esposito
(see all)