We don't just offer Live In care, we specialize in it. Since 1985, Expert Home Care has offered personalized home care staffing solutions to meet the individual needs of its clients. Each Expert Home Care client has a Staff Supervisor who schedules staff and coordinates client services, as well as a Nurse Supervisor who makes home visits to ensure quality care by establishing a care plan suited to the client's needs. To ensure a successful placement, the Staff Supervisor carefully matches the Caregiver's skill level to the specific needs and personality of the client.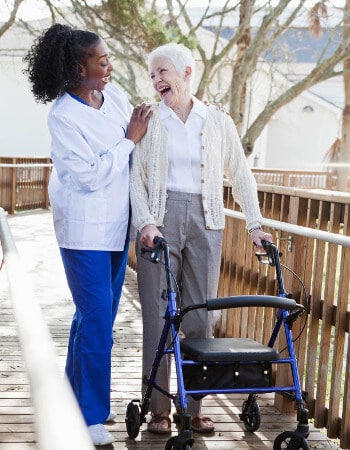 We are always there when you need us most… which is why Expert Home Care provides experienced 24-Hour On-Call Supervisors who are ready to respond to calls beyond normal business hours. All offices are able to provide Respite, Hospice, Short and Long Term Care. In addition, we provide complimentary and reliable van service, which ensures prompt service and peace of mind. At Expert Home Care, we provide the highest level of service our customers expect and demand.
What sets us apart…
Dedicated to customer service excellence
Specialists in 24 hour Live In care
Over 14 counties served in New Jersey since 1985
Large pool of caregivers
Company owner designated as Certified Senior Advisor (CSA)
Free in home consultation
Competitive pricing
Quick response to need
Patient/aide interview (if requested)
Free Transportation of aide to patient's door
Our in home care services are personalized to make sure that our clients receive the right kind of care. By performing a detailed intake to determine the patient's precise needs and personality, Expert Home Care "fits" a patient with an aide who is:
Compatible in personality
Has suited level of experience for patient
Can work with specific disorders, i.e. Alzheimer's Disease
We recognize that everyone has different needs, which is why there are no "one-size fits all" solutions at Expert Home Care.
Call us today to discuss how we can help you tomorrow.